Melissajanexo
yea, that should be me.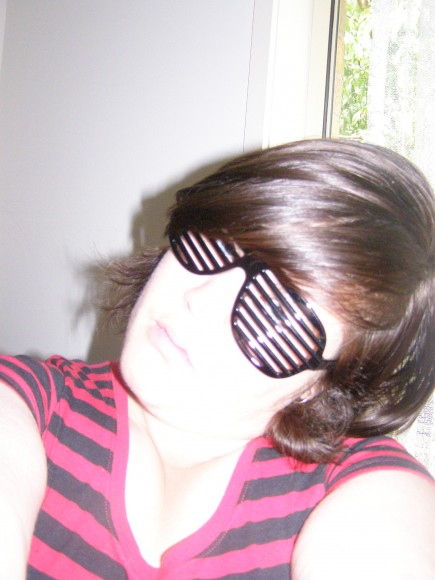 Top Friends
About Me
HI I'M MELISSA WHAT'S YOUR NAME?

14 brooo ♥
I'm married to a lot of people, starting with Micheal James Way, Jared Tristan Padalecki & Andy Clemmsen. (Iunno his middle name)
I'm obbsessed with Supernatural, Bloc Party & Short Stack at the moment.
My Chemical Romance is my all time fave band.
Yes, I do play sims 2 got a problem with that? No I didn't think so.
drawing & writing are my fave things to do.
| | |
| --- | --- |
| Name | Melissa Lightning |
| Gender | Female |
| Age | 16 |
| Location | Adelaide, SA |
| Ethnicity | White / Caucasian |
| Interested in | Men |
| Status | Single |
| | |
| --- | --- |
| Music | my chemical romance, bring me the horizon, escape the fate, paramore, the used, jeffrey star, from first to last, hawthorn heights, fall out boy, the academy is, robots in disguise, panic at the disco, cute is what we aim for, we the kings, the devil wears prada, nevershoutnever, hey monday, breath carolina, pink, the red jumpsuit apparatus, schoolyard heroes, bloc party |
| Movies | harry potter, the nightmare before christmas, austin powersmadagascar 1 & 2, the corpse bride, date movie, scary move 1, 2 & 3, epic movie, neopleon dymanite, watchmen, get smart, house of wax, new york minute, friday the 13th, my bloody valtine, sid&nancy, tinkerbell |
| TV | the soup, the mighty boosh, supernatural, skins, simpsons, family guy, american dad, futurerama, spongebob, scrubs, gossip girl, house, naruto, avatar, bobobo bo bo bobo, ncis, code geasse, meduim, svu, law & order |
| Books | glass house, witch, the boy in the striped pajamas, girlfriend, dolly, vampire academy |
Contact Me
Statistics
Recent Photos
Web Skills
HTML, CSS, Photoshop, Animation Shop, Windows
Music